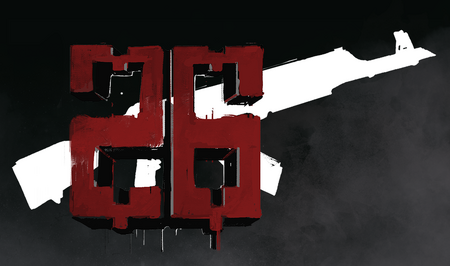 Kataris 26 is one of the Factions in Ghost Recon Wildlands.
Description
When the Santa Blanca Cartel arrived in Bolivia and sent their sicarios to convert cocaleros to the cause through assassinations and intimidations, most of them got scared and submitted to the Santa Blanca. A small group of cocaleros decided to fight however. Other Bolivians rallied to their cause, and the Kataris 26 started to set up camp in the provinces of Itacua and Banegas. Today, the fight with the cartel and Unidad goes on for the Kataris 26, led by the charismatic Pac Katari.
The Kataris 26 is mainly aiming to drive the Santa Blanca Cartel out of the country to get the coca production back into Bolivian cocaleros' hands and to overthrow the current corrupt government represented by Unidad throughout the country. As they are a group of normal citizen working from the shadows, they do not possess any specific type of physical infrastructure. The rebel group can be found anywhere preparing action and fighting the other factions, while some of their members are sometimes captured and kept in enemy camps and prisons. In game, the Ghosts can help the Katari 26 to become stronger by providing them with resources, delivering imprisoned rebels, or completing the Rebel Ops Side-Missions.[1]
References