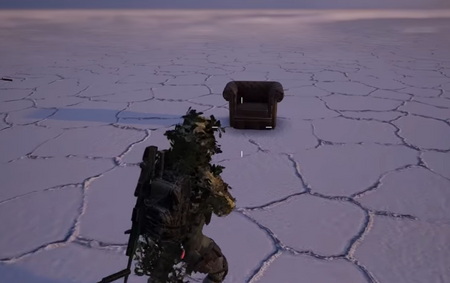 The Matrix Chair is one of the Easter Eggs in Ghost Recon Wildlands.
Location
It can be found in Koani in the Salt Flats, at the very north west of Bolivia. [1]
Trivia
The chair is positioned in front of a Don't Press Me Button, as is similar to the scene in the Matrix where the world has been shown to Neo as it truly is in salt flats.
Media
References