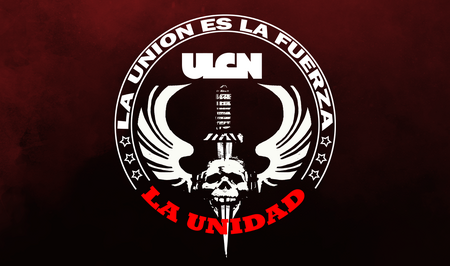 Unidad is one of the Factions in Ghost Recon Wildlands.
Description
Unidad is a military force, as one of the Factions in Ghost Recon Wildlands, formed with the strongest and most aggressive agents of Bolivia's military, whose original objective was to drive the Santa Blanca Cartel away. However, when they were corrupted and joined forces with the cartel instead of working to expel them, Unidad multiplied the degree of violence across the country; its operations turning villages into warzones. Entire provinces became no man's lands, and chaos spread.
Today, as the collaboration between the government and the cartel led to the creation of the narco-state, Unidad oversees and monitors the cartel's operations and controls the local population to fight off the Rebellion. A precarious peace emerged between the cartel and Unidad, one that a single spark of violence could turn into war.
The Unidad military force's main objectives are to repress the Rebellion and to keep the Santa Blanca Cartel in check. Their deadly arsenal and overall hostility make them one of the country's most dangerous threats. Unidad has spread its influence all over the country through different types of infrastructures, such as outposts that are present in most provinces to control the local area's rebel activities and drug production.
To stay in control of the country's civilian and rebel population, Unidad uses a large array of Vehicles, including off-road Buggies, AMVs, APCs, and military Bikes. Unidad truly dominates the airspace. With Gunships, Transports, and special operations Helicopters, they patrol the world with an omniscient presence. In game, depending on its strength and influence, Unidad will send troops on both air and land patrols. But be careful, as killing Unidad troops increase their vigilance and presence across the world, and you may end up in a terrible situation.[1]
References